This mysterious continent has historically been one of the least explored regions on earth. The tremendous Nubians and Egyptians dominated the world several millennia ago, but today Africa tells a very different story.
Introduction
Many people believe the world's largest continent is a dangerous, inaccessible place, but for adventurous travelers Africa has some exciting times to offer, boasting a wealth of culture, history and incredible nature. It is true that military dictatorships, genocide, famine and poverty have dominated the country's contemporary history, but among the madness the intrepid traveler will find stories of success against all odds coupled with warm welcomes and big smiles.
From the majestic pyramids of Egypt to the wild animals of the Serengeti in South Africa, this continent would take many lifetimes to fully explore and understand. As far as scenery goes, it is hard to compete with Africa in terms of untouched wilderness. From its highest peak—Tanzania's Mount Kilimanjaro, jutting 5,895m above sea level—to Lake Assal in Djibouti, whose surface lays 157m below sea level, it is possible to enjoy many worlds in just one continent.
The world's longest river, the Nile, runs from Burundi to Egypt, covering over 4,000 miles, and the continent's largest lake, Lake Victoria, spanning 43,000 square miles, contrast with the dryness of the massive Sahara Desert. Gold, copper and diamonds are all mined in Africa, which is surrounded by the Mediterranean in the north, the Red Sea in the northeast, the western Atlantic Ocean and the Indian Ocean in the southeast. The mostly flat Sahel is an area of grasslands which contains a number of isolated mountain ranges and plateaus.
The highest HIV and AIDS rates in the world are found in sub-Saharan Africa, with more than 25 million people infected, and many more lives touched by the disease. That means that more than seven percent of adults are infected on the continent. There is also a danger of contracting a number of tropical diseases so vaccinations should be sought prior to travel.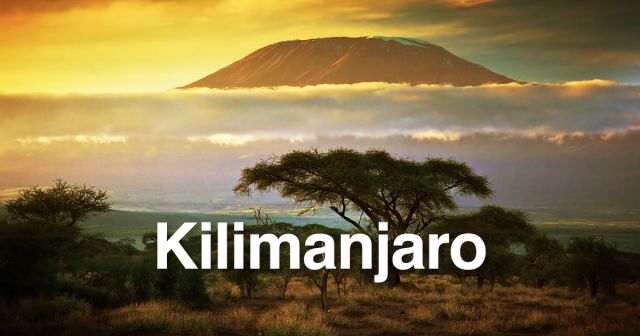 Africa's highest mountain entices hikers and climbers of all abilities to scale her lofty peaks. The three summits, Kibo, Shira and Mawenzie attract thousands of hikers each year.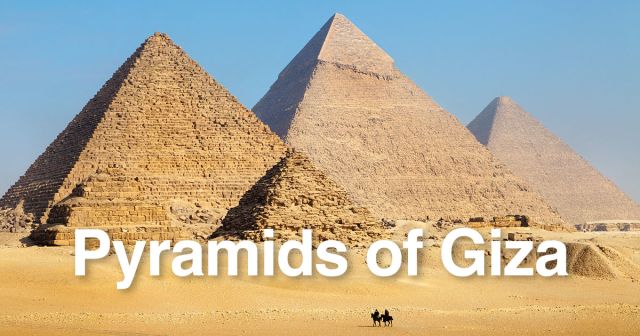 Probably the most celebrated of the Seven Wonders of the World, the majestic pyramids have long lured fascinated crowds. With continuing debate as to how these great structures came into being, the tales of ancient curses have enchanted generations of people.
Africa's most established reserve features an incredible sundry of animal and birdlife amongst its diversity of habitats. Visitors are drawn to opportunities to catch a glimpse of the big five: elephants, buffalo, lions, leopards and black rhinoceros. Guided hiking trails and game drives are offered while excellent accommodation lures visitors back time and time again.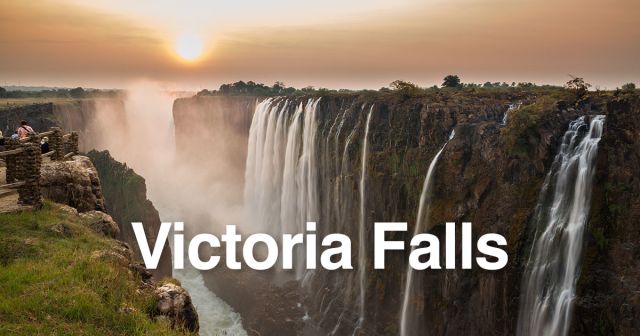 Located between Zambia and Zimbabwe, the world's largest falls offer magnificent beauty with a spray that can be seen over 30kms away. Permanent rainbows arch over the mist and visitors can enjoy thrilling white water rafting in the river below.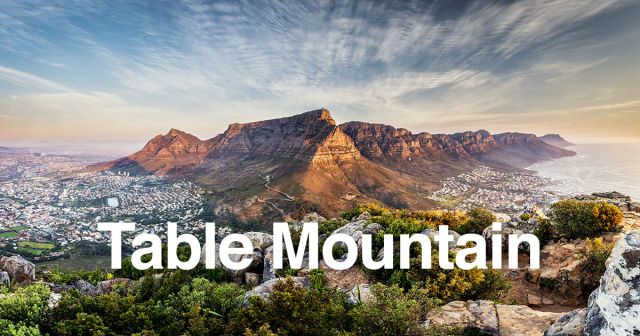 Table Mountain
Dominating the landscape of Cape Town, the beautiful Table Mountain offers climbing and hiking opportunities as well as a revolving cable car for visitors of less energy. Cape Town's nearby beaches and wineries draw in the visitors as does the famous Robben Island where Nelson Mandela was once held captive.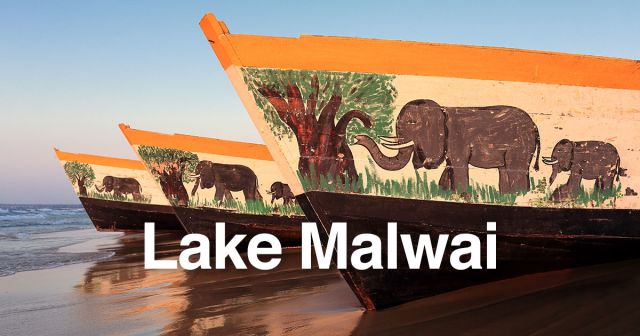 Lake Malawi
This tropical UNESCO World Heritage site is lined with banana, avocado, mango and palm trees and is home to an extraordinary array of wildlife as well as some colorful endemic cichlids which can be accessed by diving and snorkeling.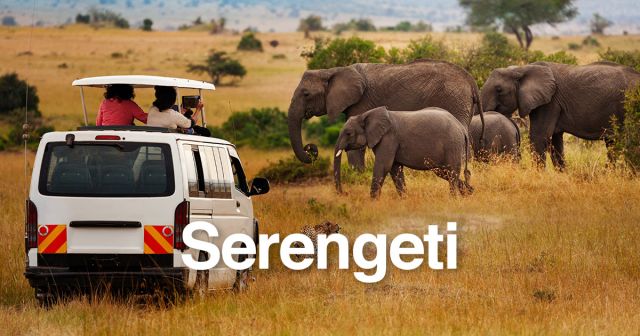 Home to more than 35 species of mammals including zebra, lion, wildebeest, giraffe and elephant, Serengeti National Park has been named the 'endless plains' in Masai. While the magnificent annual migration of wildebeest is arguably Africa's most incredible natural event, the birdlife in this park peaks at more than 200 species.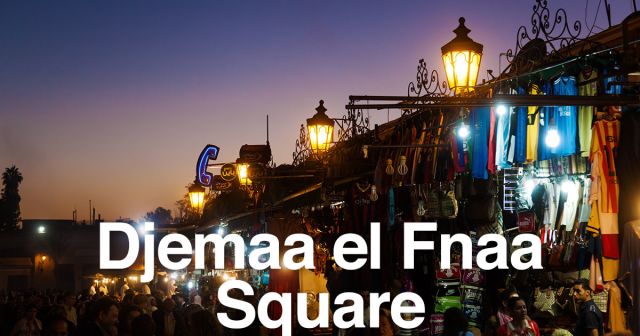 Djemaa el Fnaa Square
This vibrant marketplace in central Marrakesh is full of wonderful and unfamiliar sights and smells. Fortune tellers vie with street artists and snake charmers alongside colorful stalls selling fresh local produce. Visitors can sip on sweet mint tea or tasty orange juice while waiting to take a ride in a horse-drawn carriage.
Top Cities: Cairo, Marrakech, Johannesburg, Cape Town, Lagos, Casablanca, Durban, Accra, Nairobi, Dakar, Entebbe, Tunis
Things to See & Do
Many travelers come to Africa to visit the stunning national parks of Kenya and Tanzania, experience the dramatic scenery all over the continent and spot incredible wildlife. Adventurous souls can climb to the peak of Mount Kenya or Mount Kilimanjaro, soak up some rays on the glorious beaches of South Africa and Mozambique, or try their hand at surfing, windsurfing or scuba diving.
In the north you can take a camel trek in Morocco or soak up the atmosphere of Egypt's pyramids. For something different, enjoy some of the continent's vibrant music festivals or go skiing in the Atlas Mountains.
When to Go
As a continent, Africa experiences an extremely varied climate, with Mediterranean temperatures in the north and south, extreme conditions in the Sahara desert, areas of tropical savannah though the center and tropical rainforest elsewhere.
December to March: This is the dry season in Eastern Africa and is one of the best times to go on safari in Kenya or Tanzania as the vegetation is not so lush, and viewing animals around the water hole can be easier. This is a great time to witness the Great Migration in the northern parks of Tanzania. Northern Africa receives some snowfall on its higher plains while winds on the coast blow sand around unpleasantly.
March to May: Between March and May is monsoon time in much of Eastern Africa, and is not the best time to enjoy safari. The Sahara gets dangerously hot in the summer months and should be avoided by those not used to such high temperatures.
June to November: Tunisia, Egypt and Morocco often reach into the 90s (Fahrenheit), in July and August while the time between July and October is the opportune time to go on safari in the Serengeti or the Masai Mara as Tanzania and Kenya are pleasantly cooler. Southern Africa can be a little cold during these months so it is not the best time to enjoy South Africa's wonderful beaches. October and November are the best times to visit South Africa as the weather is pleasantly warm and the beaches can be enjoyed to their full extent. Between June and September is a great time to go on safari in the Tanzania or Uganda as these tend to be mostly dry months. Uganda receives heavy rainfall between October and November.
Northern and Southern Africa: The northern and southern parts of the continent tend to enjoy Mediterranean type seasonal weather, with subtropical temperatures and high concentrations of rainfall during the autumn and winter months.
Tropical Rainforest: Madagascar and areas near the equator have a tropical rainforest climate featuring monsoon rains and soaring temperatures all year. Other countries in this region include Zimbabwe, Ghana, Ethiopia, Zambia, Uganda, Tanzania and Kenya.
Tropical Savannah: These middle regions feature tropical savannah climate and are hot throughout the year with heavy monsoon rains tending to fall in the summer months. Countries include Zimbabwe, Botswana, South Africa and the plains of Tanzania and Kenya.
Health and safety
Travelers to Africa have a lot to contend with. Extreme weather conditions, tropical diseases, contaminated water and the prevalence of HIV/AIDS all combine to make Africa a somewhat dangerous destination. An important part of any trip is getting the necessary vaccinations, and visitors should remember to never have unprotected sex, especially with local prostitutes and sex workers.
Some of the political tensions in Africa are too extreme for travel to these destinations to be recommended and violence is often known to erupt during election times in certain African countries. Travelers to Africa should keep up to date with current affairs before their trip. Although Africa can be a dangerous place to travel, it need not be any more dangerous than any other part of the world. Tourists should always remember to be careful when handling money or expensive camera equipment in public.
Crime: despite its reputation, violent crime throughout much of Africa is rare, though visitors to the cities of Johannesburg, Nairobi, Lagos and Dakar should be aware of the dangers of violent crime, carjacking and sometimes murder. Travel at night is not recommended in general, and travelers should follow local wisdom when it comes to going out at night and traveling alone.
Regional conflicts and terrorism: Africa is a continent which always has some nations in conflict, and travelers should get in contact with their embassies if they are in any doubt. The situation in the Central African Republic has been volatile for some time. Countries such as the Congo, Sudan, Eretria and Somalia are regarded as being too dangerous for travel and parts of Nigeria and Chad are best avoided or at least avoided at night. Algeria has seen an increase in terrorist attacks recently, and travelers are urged to journey with caution.
Diseases: all travelers to Africa should be up to date with all their childhood vaccinations and other recommended inoculations include Hepatitis B, Hepatitis A, diphtheria, meningococcal meningitis, typhoid and rabies. Some countries will not let travelers in without proof of having received inoculations such as yellow fever. Malaria is a danger in some countries and then anti-malaria prophylactics should be taken. Some of these need to be taken several weeks in advance so travelers should ensure they contact their doctors within good time.
Adverse weather: Africa is a place of extreme weather conditions and travelers should be aware of what weather they are likely to encounter. The desert areas should be avoided during the summer months when those who are not used to the heat can easily become dehydrated and great eddying winds sweep vast amounts of sand across the Sahara. Monsoons can cause roads to become impassable, and flooding and dangerous potholes in the roads often occur.
Women travelers: although Africa has a bad reputation when it comes to safety, much of region is safe for female travelers. However, African women in most countries tend not to travel alone and therefore women traveling independently should take precautions to avoid unwanted male attention, such as wearing modest clothing and avoiding unnecessary eye contact.
Work and Study
This diverse continent offers a wide range of work opportunities and many chances to volunteer for varied and interesting projects. South Africa has job opportunities in anything from health care and hospitality to business consultancy, while some of the bigger tourist destinations have openings in hotel management, catering and cruise ship staff.
There are many opportunities to work or volunteer for NGOs in Africa. Many of these organizations take on young people with little or no experience in their fields of work, but by far some of the most interesting options can be found by those who have some level of experience or expertise within their fields. Work ranges from basic education and English language teaching to AIDS prevention, wildlife preservation and social work.
English teaching is a popular way to earn money while you travel, and many travelers find themselves doing this at some stage. You can often find work without a qualification, but better jobs can be found if you have a TEFL or equivalent qualification. With regards to work permits, once you have a job lined up, employers will often help you to obtain a work visa.
There is some opportunity to study in Africa, with countries like Kenya and Uganda accepting students on internships to study subjects ranging from wildlife conservation to game park management and veterinarian studies. Some countries accept students for one-year work placement projects. Courses range from beekeeping and archaeology, to medicine and AIDS prevention.
Most of these educational experiences are planned very carefully, making use of armed guards and rangers. Students can stay in campsites or bungalows and usually an onsite kitchen is provided. Many students also have the option to spend some free time on the continent at nature reserves or exploring the cities.