Introduction
Asia's topography covers everything from the empty sands of the Gobi Desert to the soaring Himalayas and the tropical jungles of Borneo. A land of extremes, visitors can choose to face the poverty of India or the luxury of Japan.
Asia's chilly northern reaches are hemmed in by the Great Wall of China. At the southern end, the 13,000 islands of Indonesia provide perennially warm climes littered with stunning coral reefs and idyllic beaches. In between lie magnificent ruins like Cambodia's Angkor Wat, colorful ethnic hill tribes and some of the best food on earth.
Asia encompasses the full gambit of culture, religion and environment. It's home to two countries teeming with over one billion inhabitants, a handful of kingdoms and the planet's highest peak in Everest. It's also home to the rising economic tigers of China and India.
Backpackers have been flocking to Nepal, India and Thailand for decades. Indeed, much of Asia is extremely affordable, though recent years have seen a trend towards more upscale resorts providing comfort with a cultural edge. This isn't lost on the locals, many of whom survive off tourism.
The touts and beggars of India and Cambodia will challenge anyone's patience, and dictatorships such as North Korea and Burma prove there are still pockets of despotism. But one thing's for sure: Asia is on the rise.
There is enough spirituality, antiquity, and modern innovation to impress even the most jaded traveler. It takes years to fully explore this part of the world due to its sheer diversity and wealth of superlative highlights. Asia is far from a singular culture. It's a tapestry of unbeatable color, design and quality. Few visitors leave here disappointed.
Highlights
Asia has so many highlights in all categories that it is tough to pick even a top ten list of places to see. With sights like the Taj Mahal and the Great Wall of China, the lofty landscapes of the Himalayas, the beaches of Thailand and the national parks of Borneo, options for sightseeing are endless.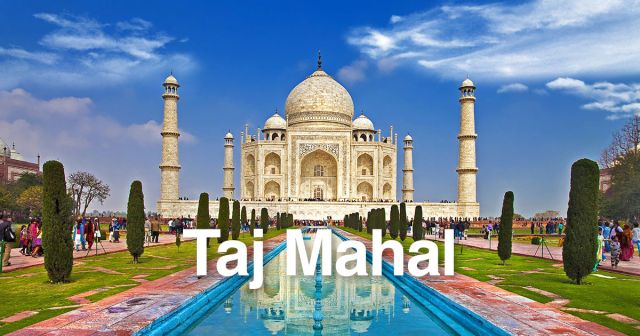 One of the world's top sights, the Taj Mahal in Agra is a major World Heritage site and the finest mausoleum anywhere. Often seen in glossy travel brochures, nothing does it justice until one is standing in front of the reflecting pools.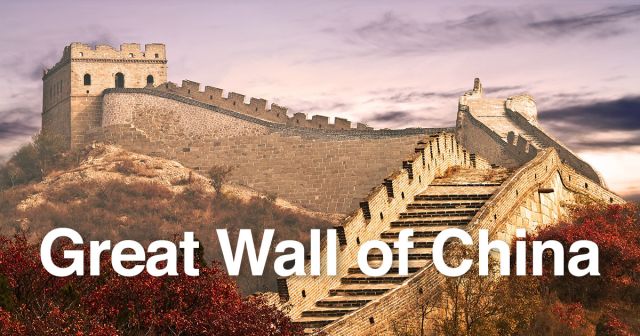 The only manmade object supposedly discernible from space was centuries in the making to keep out the Mongols of northern China and stretches for some 6,400kms over mountains and through deep valleys.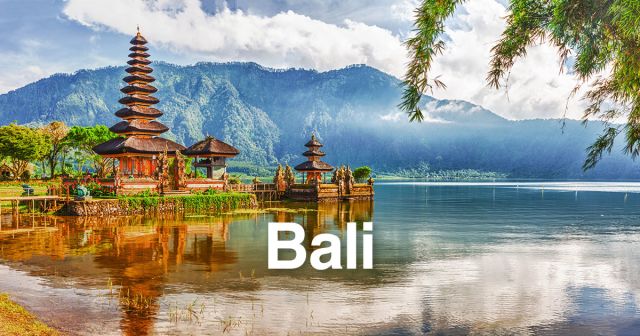 One of Asia's top holiday destinations attracts hordes of Westerners for its fine beaches and pumping nightlife. Australians particularly enjoy the surf at Kuta beach, while the extensive history and culture of the island is evident all around.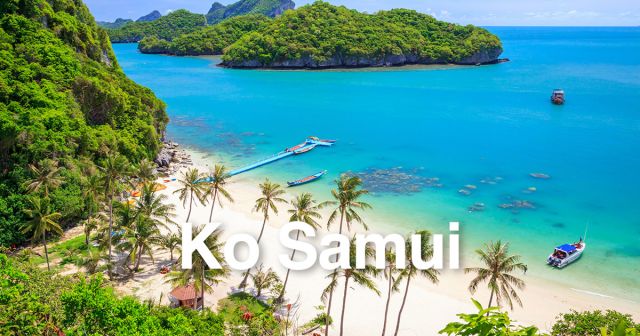 Koh Samui is Thailand's main tourist destination and is on par with Bali for beautiful beaches and laid back feel. Every type of accommodation is on offer here and there are more bars and restaurants per person than anywhere else in the country.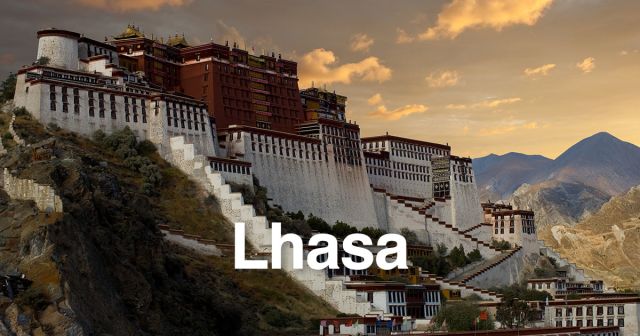 The Dalai Lama's spiritual home is one of immense palaces and startling mountain scenery and is about as spiritual as it gets, with Potala Palace being the highlight. The Chinese military presence may be a bit off-putting to some, however.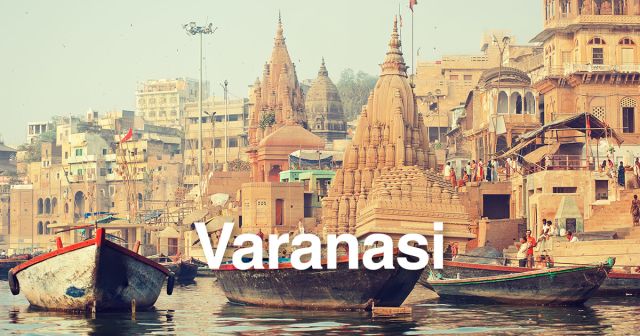 Varanasi
Nestled on the banks of the Ganges, India's most sacred city is a must see for spiritual types and those interested in Hinduism. The home of Lord Kasi Viswanatha has an almost otherworldly look and feel about it especially during one of its humbling sunsets.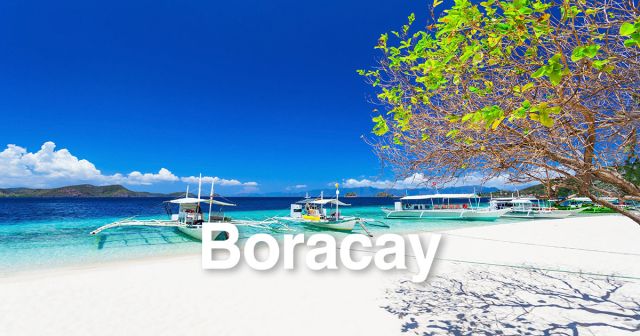 The Philippines' Boracay Island boasts some of the world's finest beaches which feature the whitest of sands and the clearest ocean waters. The two most popular beaches here are White Beach and Bulabog Beach, the former of which is loaded with resorts, restaurants and bars.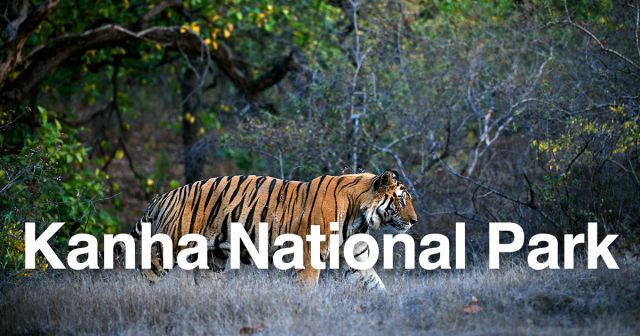 Kanha National Park
India's Kanha National Park is arguably Asia's finest, highly commended for its wildlife sanctuaries and amazing nature walks. Tigers, leopards and numerous varieties of birds inhabit the park and its viewpoints are staggeringly beautiful.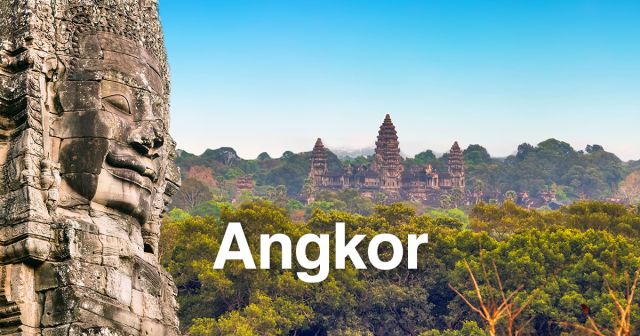 Although only the religious buildings remain of Angkor Wat, the splendor of this immense ancient city, built during the 9th and 12th centuries, is indescribable. The site covers 100 square kilometers of Khmer Empire structures.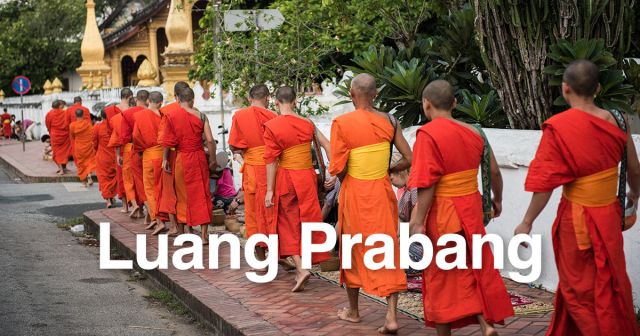 This 14th century town in Laos is adorned with temples and is a popular World Heritage site. Lying on the banks of the Mekong, the main sight of this unique traditional fishing village-come-town is the grand That Luang temple.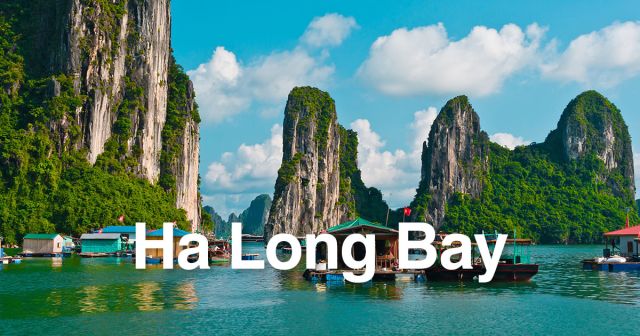 Vietnam's Ha Long Bay borders the Gulf of Tonkin in the northeast and famously features a collection of karsts and islets that are perfect for exploring by kayak. Ha Long is more impressive than even the Mekong Delta for many.
Things to See & Do
There are numerous things to do in Asia depending on the type of holiday and experience you are after and the time of year you intend on traveling. The world's finest beaches and highest mountains reside here, from the delectable shores of Samui Island in Thailand to Mount Everest in Nepal.
With all this nature comes great opportunity to enjoy a wealth of activities including trekking, climbing, diving, rafting and surfing. In addition, historical and cultural wealth is also all around, with the likes of the Great Wall and Terracotta Army in China to the magnificent temples of Japan and the elegance of the Taj Mahal in India.
When to Go
Asia is quite simply massive, stretching from Russia's northern Arctic Circle reaching all the way down to Indonesia on the equator. The stark variation in latitude, deep inland areas and sub-tropical coastal regions complicates the climate of the continent greatly. Places in Southeast Asia remain hot year-round while Siberia, central and northern China and the Himalayas deep freeze in the winter. In addition, monsoonal rains affect large swathes of the continent.
March to June For Asia in its entirety there is never a best time to go as the climate differs so much from one place to the next. With that, central and northern Asia are best seen from March to June before it gets too hot. Consequently this also happens to be the hottest time of the year for central Southeast Asia especially in Thailand, Malaysia, Laos, Cambodia, Burma, southern Vietnam and Singapore. March also sees a thick haze develop over many Southeast Asian countries due to slash 'n burn tactics used by farmers. Northern Thailand, Indonesia, and parts of Malaysia and Borneo are worst for this. Most of the region is dry during this period.
July to October This is generally the best time to visit central and northern parts of Asia, including China (apart from the southeast typhoon areas), while southern India is desperately hot and sees monsoonal weather for much of the time. Bangkok is also unbearably hot and wet at this time while Indonesia is generally dry until September.
November to February Most people tend to travel during this period when visiting Southeast Asia and most areas of India as it is generally cooler during the dry season although southern Thailand, Malaysia, Bali and Singapore see a fair amount of rain.
Central and Northern Asia Central and northern regions of Asia, such as central China, Japan, Korea, northern India, southern Russia and all of Kazakhstan, are generally very hot in the summer and cold in the winter. The distance from the sea causes this while rainfall is also at a minimum. Northern China, Mongolia and Russia suffer from severe deep freeze in the winter months.
Tropical Southeast Asia Most of Southeast Asia experiences two seasons, wet and dry. These seasons can happen at different times from one given place to the next just to complicate things further. Generally, southern Thailand, Malaysia, the Philippines, Indonesia, and Singapore remain hot and humid year-round, with northern reaches of Thailand, Laos, Vietnam, and Burma having a cool season in the winter.
Where to Stay
All budgets and types of accommodation are available in Asia, and finding somewhere to stay is generally never a problem apart from during the bigger festivals and around Christmas time in South East Asia. Finding and booking hotels in South East Asia is generally easier than in North East Asia, especially China and Japan.
The quality of accommodation varies widley in Asia and doesn't always depend on budget. For example, a relatively expensive beach bungalow with all the trimmings in Thailand would only get you a pokey place in downtown Tokyo. Large Western-branded hotels can be found throughout the region with prices to match, the exception being Japan which tends to only have Japanese-branded chains.
Naturally the larger cities have the most expensive hotels, down to cheap hostel-type digs. Look out for specialty accommodations like ryokans and capsule hotels in Japan, jjimjilbang public bathhouses in Korea and a myriad of beachside bungalows in Thailand. Booking ahead of time is not really necessary although it is advised in the big cities.
Hostels: for those who are on a budget, staying in hostels saves money. Every city in Asia has a selection of hostels ranging from traditional dormitory style places with six to eight beds (not recommended) up to twin and single rooms in Youth Hostel Association hostles.
Hotels: cover the greatest scope of accommodations in Asia and range from untidy, room-only, non-star-rated hovels in Bangkok up to five-star Western branded chains. Those looking for a Hilton or Marriot in Japan will struggle as most cities only have Japanese brands. China has every type and level of hotel and prices here are particularly good, but beware of two-tier pricing.
Camping: in Asia is not like in the West, where every town and city has some dedicated campsite. The only real camping is in the many national parks where facilities cater to it. The other issue is the weather, with the excessive heat and cold meaning you need to plan well ahead if you intend on camping your way around Asia.
Bungalows and specialty hotels: Thailand and Bali are the best for affordable bungalow style accommodation on the beach. Specialty digs to look out for inJapan include traditional wooden houses called ryokan, the tiny capsule hotels of Tokyo, and the rural room-only minbaks of South Korea.
Health and safety
The combination of hot weather, strange foods, dodgy water and the sheer act of traveling often leads many travelers into suffering from diarrhea. With this in mind, it is advisable to carry antibiotic and antidiarrheal medicines when visiting Asia to be safe. Having comprehensive travel insurance is also a must.
Japan, Singapore, South Korea, Hong Kong, and Malaysia have the most reliable healthcare facilities in Asia while traveling deep within China, Russia, India and developing Southeast Asian nations can be tough when in need of good medical care. The good thing is that most countries in Asia will let you buy generic drugs over the counter although some of these may not be of the strength noted on the packets due to local factories' cost cutting practices.
Crime: remaining vigilant is the name of the game while visiting Asia. Although violent crime against foreigners is generally unheard of compared with the likes of South America, crime in general is on the up and Thailand has seen a number of high profile murders of late. Pickpockets, scam artists and touts are usually the biggest problem, with Manila and Bangkok being the worst for this.
Regional conflicts and terrorism: southern Thailand, parts of Indonesia, the southern Philippines and northern Sri Lanka are the main places to be wary of on the conflict front. Nowhere seems completely immune to terrorism nowadays and it is advisable to be on guard when in high-profile cities as well as when trekking amid border regions of hill tribe country in northern Southeast Asia, particularly around the Burmese border.
Diseases: much of the poorer parts of Asia tend to have a hygiene problem while waterborne diseases in the wettest monsoonal regions are prevalent as well as malaria and dengue fever. Laos, Cambodia, India, and northern jungle parts of Vietnam are particularly susceptible to these threats. Typhoid and hepatitis can also be a problem in Asia due to bad water and food, while diphtheria is also a problem. Having unprotected sex is a definite no no in Asia, where the HIV rate is second only to Africa.
Adverse weather: as much of Asia lies in the tropics, monsoons bring lots of wind and rain and checking out which areas are prone before you travel is a good idea. Typhoons can also hit parts of Southeast Asia (Philippines, Vietnam and Burma) between the May and November wet season, while southeast China and Japan also see them.
Women travelers: punishments for any sort of crime in Asia are generally severe and women travelers are safer here than in any other continent. However, keeping your head and not wandering around alone at night and in remote areas goes without saying. Dressing conservatively out of respect for local cultures and so as to not attract unwanted attention is also advised.
Work and Study
Obtaining the correct visas and meeting the often tough criteria for obtaining work in Asia are the main obstacles. English teaching is the most available work in Asia while non-skilled jobs are the least available. Studying in Asia is a popular option for many students looking for better priced degrees than in the West and some cultural awareness.
The greatest opportunity for those looking for work in Asia is teaching English yet schools in towns and cities across the region today generally require that foreigners have the necessary qualifications and visas. Obtaining work permits once a position has been offered by an institution is generally straightforward.
The best pay for English teachers is in Singapore, Japan and South Korea, with private schools and universities naturally having the best paying jobs. However, it is possible to pick up a good wage in most countries when teaching privately. English teachers from native English speaking Western countries generally have the best chance of securing a good job.
Getting a work permit for other professions can be difficult, with many jobs closed to foreigners. Obtaining a posting from your home-based company to Asia or at least being sponsored by a foreign company within Asia is the most feasible way of securing a position. Manual labor and working in bars for foreigners in most Asian countries is not possible.
Singapore, Thailand, Malaysia, Japan and South Korea offer the best opportunities to study for degrees in Asia, with Singapore having the advantage of being an English-speaking clime. Course prices are generally a lot cheaper than in the US and Europe although financial requirements for getting into a Japanese university can be tough.